Published: Friday, June 03, 2022 10:12 AM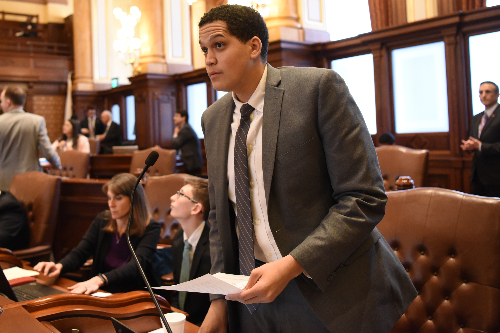 Springfield - A measure to help medical professionals get more tests into the hands of individuals who battle opioid addiction was signed into law thanks to the efforts of State Senator Robert Peters (D-Chicago).
"This reform will help save lives," Peters said. "We still have a long way to go, but removing penalties organizations face when they have access to test strips is a responsible way to address the opioid crisis and to create real public safety for all instead of continuing the misguided policies of the past."
The new law is designed to expand on the Overdose Prevention and Harm Reduction Act of 2019. This measure will increase the number of persons and professions in the medical community who would not be penalized for possessing a limited residual amount of a controlled substance as part of the drug testing process.
Read more: Organizations to have expanded access to fentanyl test strips thanks to Peters law
Category: Press Releases