Published: Thursday, March 10, 2022 09:56 AM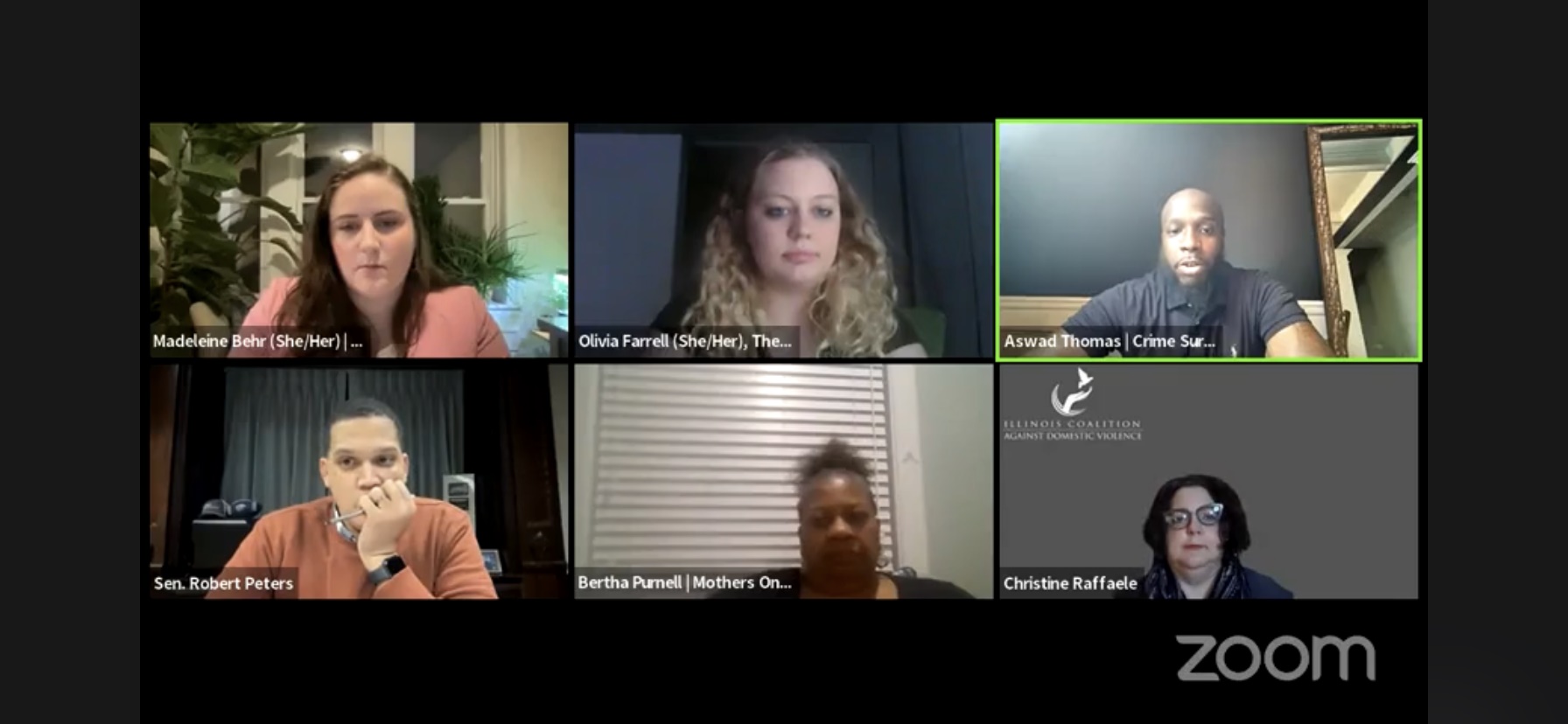 Chicago - To inform residents on various violence prevention initiatives, State Senator Robert Peters(D-Chicago) hosted a panel discussion with anti-violence advocates on the SAFE-T Act and the importance of community-centered solutions for violence prevention in Illinois Tuesday.
"We need public safety for all and not just the few. Instead of reversing the progress that we've made before parts of this legislation has even had a chance to take effect, we need to think about those who are still left behind by the failing status quo," said Peters. "I want to uplift the voices of advocates and empower them to help create real solutions to violence in our communities and not surrender to the political theater of the past."
Before the implementation of the SAFE-T Act, the traditional criminal legal infrastructure put special need areas such as domestic violence, mental health and homelessness in the hands of traditional law enforcement, which has often lacked the training and approach to deal with these issues, particularly in a way that is responsive to the needs of the community.
Many groups who advocate on behalf of domestic violence victims say more state funding is needed to meet an increase in demand for domestic violence resources as a result of the pandemic.
"We supported the SAFE-T ACT because it benefits survivors of domestic violence and human trafficking," said Madeleine Behr of the Chicago Alliance Against Sexual Exploitation."Right now, if a person has enough money, they can walk out of jail. The current system is a system rooted in racism and classism and decisions are often not made with the safety of the community or with survivors' interests in mind. After the SAFE-T Act takes effect, the voices of survivors will be listened to in the courts."
"I lost my son to violence in 2017 and at the time I found there to be very few resources available to survivors and their families," said Bertha Purnell of Mothers on a Mission28. "I started this organization to try to work to bring resources for survivors in my neighborhood and to help survivors heal from trauma."
Peters was joined by panelists from the Chicago Alliance Against Sexual Exploitation, Mothers On A Mission28, The Network: Advocating Against Domestic Violence and Crime Survivors For Safety and Justice.
To view a recording of the panel, visit here.
Category: Press Releases