Published: Friday, May 31, 2019 12:46 PM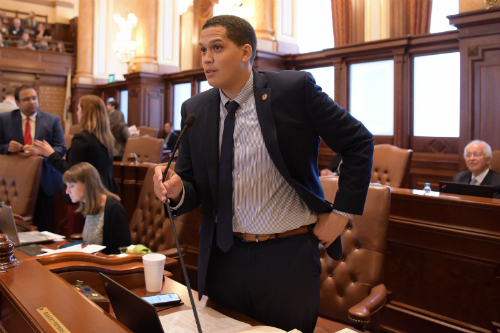 SPRINGFIELD – Formerly incarcerated people will no longer be liable to reimburse the Department of Corrections for the cost of their incarceration under a new bill sponsored by State Senator Robert Peters (D-Chicago).
"'Pay to stay' is morally wrong," Peters said. "These folks are already being punished for their crimes by being locked up. It's unconscionable that we would place them into indentured servitude upon their release."
House Bill 900 restricts the Department of Corrections from suing formerly incarcerated people for costs associated with their incarceration. This restriction already exists in certain jurisdictions in the state; the bill extends the restriction statewide.
Peters also noted the structural disadvantages that the "pay to stay" system reinforces.
"'Pay to stay' disproportionately affects people of color, who are already at a disadvantage from the moment of their birth because of the systemic biases that exist in our society," Peters said. "'Pay to stay' is regressive and harmful and it has no place in our modern world."
The bill passed the Senate and the House of Representatives, and will be sent to the governor's desk for approval.
Category: Press Releases