Published: Tuesday, January 08, 2019 10:21 AM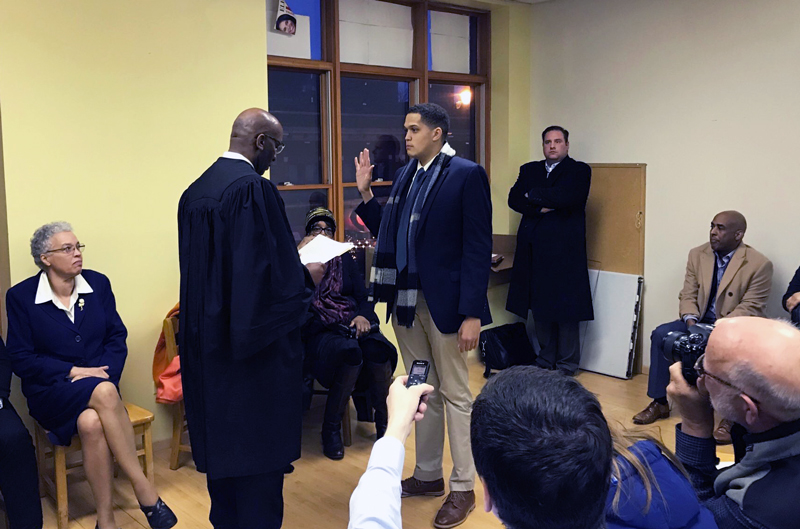 SPRINGFIELD – State Senator Robert Peters (D-Chicago) was sworn in to the Illinois Senate on Sunday, Jan. 6, to fill the seat vacated by Attorney General-elect Kwame Raoul.
Peters is a political activist born and raised on the South Side of Chicago. He was born deaf and with a speech impediment, to a biological mother who was addicted to drugs and alcohol. He credits his experience being raised by his adopted mother, a social worker, and father, a civil rights lawyer, for his passion for public service.
"Growing up wasn't the easiest, but I was very lucky to have an amazing public school and community to help me develop," Peters, 33, said. "The people who brought me into the world helped shape me."
Read more: Peters selected to fill Senate seat vacated by Raoul
Category: Press Releases