Published: Thursday, May 23, 2019 03:05 PM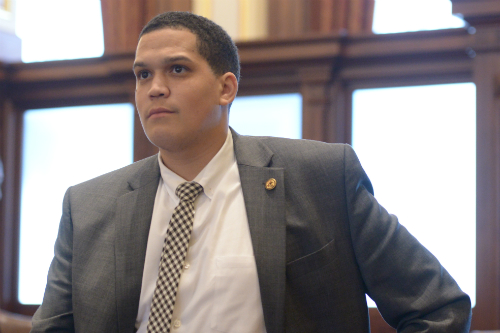 SPRINGFIELD – The Department of Corrections would be required to provide civics education to incarcerated people who will soon be released under a new bill sponsored by State Senator Robert Peters (D-Chicago).
"Civics education is important in general, but especially for incarcerated folks who may have been locked up for a while and don't remember the civic rights they're afforded," Peters said. "By providing this education, we can help returning citizens learn how to exercise their rights once they return to society."
House Bill 2541 creates the Re-Entering Citizens Civics Education Act. The bill requires the Departments of Corrections and Juvenile Justice to provide peer-led civics programs throughout Illinois correctional facilities to incarcerated people who will be released within 12 months, with a curriculum consisting of voting rights, governmental institutions, current affairs, and simulations of voter registration, election, and democratic processes.
The bill passed both chambers of the Illinois General Assembly with bipartisan support, and will be sent to the governor for approval.
Category: Press Releases