Published: Thursday, March 12, 2020 09:01 AM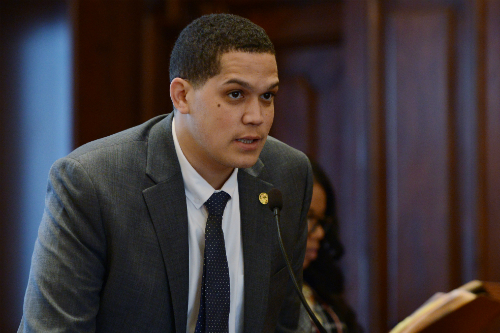 SPRINGFIELD — State Senator Robert Peters (D-Chicago) advanced legislation that would expand peer-led civics education to juvenile detention centers.
"When young people are released from incarceration, we need to let them know about their restored voting rights and that we value their civic participation," Peters said. "Our justice system needs to be rehabilitative and teach people how to be responsible citizens, and that includes how to exercise their voices in our democracy."
Senator Peters passed the Re-Entering Citizens Civics Education Act last year, which requires the Department of Corrections to provide peer-led civics education courses to incarcerated people who will be released within 12 months. His new bill will expand those courses to the Department of Juvenile Justice.
"Whether a child is in our juvenile justice system or our public school system, they deserve to learn about their civic rights and duties," Peters said.
This measure also clarifies that the civics courses must include 270 minutes of instruction taught by two co-facilitators. The co-facilitators must be trained by nonpartisan civil organizations.
Senate Bill 3241 passed the Senate Criminal Law Committee and awaits consideration before the full Senate.
Category: Press Releases