Published: Tuesday, March 10, 2020 03:28 PM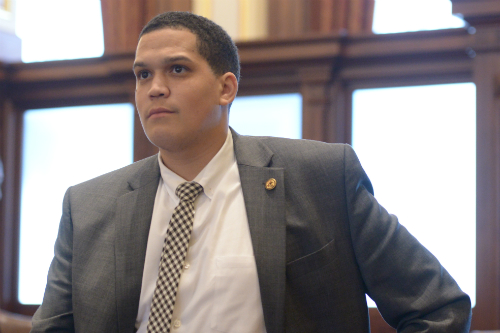 SPRINGFIELD — State Senator Robert Peters (D-Chicago) advanced a bill that would help youth in foster care apply for college financial aid.
"The state needs to be proactive at helping foster kids build a strong future during their final years of care," Peters said. "We need to do all we can to ensure that they have access to education or job training before they have to live on their own."
Senator Peters' measure requires the Department of Child and Family Services to assist all youth in their care with completing the Free Application for Federal Student Aid (FAFSA) during their final year of high school. The legislation is an initiative of the National Association of Social Workers.
In addition, Senator Peters pledges to support legislation that would make college more accessible to Illinois students.
"Education should lead people to prosperity, not inescapable debt to student loan sharks," Peters said. "We should not be punishing people with fines and fees for wanting to expand their education and contribute more to society."
Senate Bill 3718 awaits consideration before the Senate Human Services Committee.
Category: Press Releases