Published: Wednesday, March 04, 2020 12:42 PM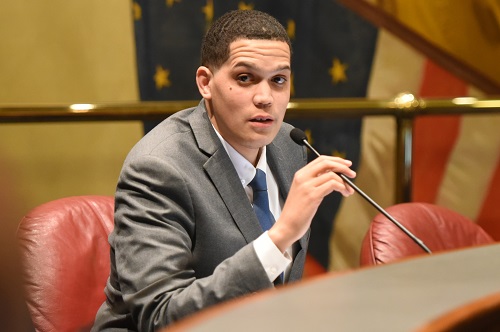 SPRINGFIELD – To foster local economies, encourage job creation and give mom-and-pop shops the tools to thrive, State Senator Robert Peters (D-Chicago) has sponsored a bill that would will give local businesses greater access to low-interest loans.
"Small businesses help provide jobs to our neighbors and can strengthen our district's economy," said Peters. "By giving a greater number of prospective business owners the chance to take out a loan, we're helping them build and expand their businesses which will be extremely beneficial to everyone in the community."
The measure is an initiative of the Office of Illinois State Treasurer Michael Frerichs. The legislation would give the treasurer authority to deposit state money in approved financial institutions at below-market interest rates. Those financial institutions must then use that money to provide loans for economic and community development projects at lower interest rates, stimulating business growth across the state.
Currently, the treasurer must obtain the governor's approval for these investments, which can cause impractical delays in a fast-paced financial market.
"This measure would streamline the investment process and provide help to entrepreneurs who might not otherwise have had access to a loan," said Peters. "When we invest in small businesses, our neighborhoods benefit."
Senate Bill 2968 passed the Senate Financial Institutions Committee Wednesday and will now be sent to the full Senate for consideration.
Category: Press Releases