Published: Sunday, January 19, 2020 05:36 PM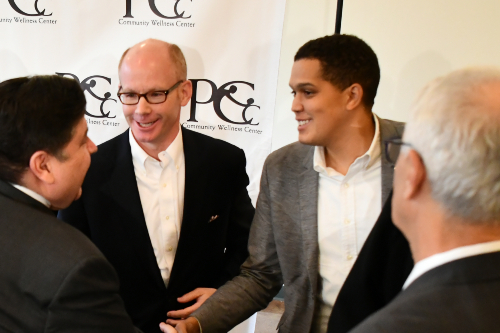 SPRINGFIELD – State Senator Robert Peters (D-Chicago) joined his Senate colleagues in electing Don Harmon to be the new Illinois Senate President on Sunday.
"The new leadership under President Harmon will provide a fresh opportunity to reimagine safety and justice in our community," Peters said. "In 2019, we passed several major criminal justice reforms, but the way I see it, that was only the beginning. There's a lot more work to be done, and I'm confident that President Harmon will be a strong ally in that fight."
Peters thanked former President John J. Cullerton, who provided leadership and advice during Peters' first year in the Senate.
"I only worked with President Cullerton as colleagues for a year, but despite that short time he proved to be a very effective mentor," Peters said. "I'll always be grateful to him for what he was able to teach me, and for the things he was able to help me achieve to help the folks in my community."
President Harmon replaces Cullerton, who announced during a caucus meeting in November that he would be stepping down at the start of the 2020 session.
Category: Press Releases