Published: Tuesday, October 29, 2019 01:17 PM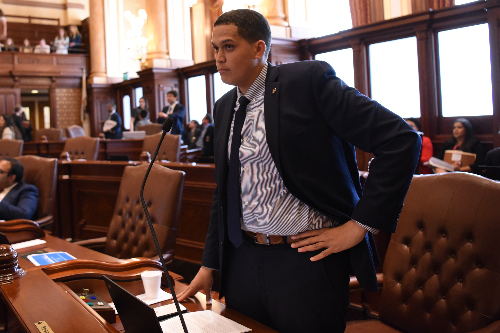 SPRINGFIELD – State Senator Robert Peters (D-Chicago) joined 48 Senate colleagues in passing a bill meant to address the rising cost of insulin today.
"People are dying because of the outrageous markups in insulin prices, all so that pharmaceutical companies can squeeze every last dime they can out of working class families," Peters said. "That ends now. It's time to stop putting profits over people."
Senate Bill 667 caps the per-patient out-of-pocket price of insulin at $100 for a 30-day supply. In addition, the bill instructs the Attorney General's office to research and publish a report on the factors that lead to the ever rising cost of insulin.
"This is a good first step, but in order to ensure true equality, we need to implement Medicare for All at a federal level," Peters said.
Category: Press Releases