Published: Monday, September 09, 2019 10:12 AM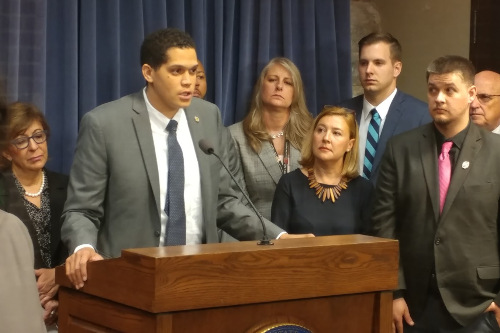 Chicago – Continuing his fierce dedication to protecting the well-being of youth in care, State Senator Robert Peters (D-Chicago) will attend a joint committee hearing to discuss the 2020 budget of the Department of Children and Family Services.
"I have first-hand experience about the importance of DCFS and the services it provides because I was a child of adoption," Peters said. "Some of the kids in DCFS care are in extremely vulnerable places, and if DCFS isn't doing its job to protect them, either through lack of funds or negligence, then a lot of these kids will struggle to succeed later in life."
In the FY2020 budget passed this spring by Peters and his General Assembly colleagues, DCFS was given an $89 million increase in funding. At the hearing, representatives from the Department will present their plans for how they intend to allocate the additional funds, as well as speak regarding the areas where they anticipate still having issues.
"If we can get a direct account of the needs of DCFS, then we can go into next session knowing the issues they face and the best way to address those issues legislatively," Peters said.
The hearing is scheduled to take place tomorrow, Sept. 10 at 10 a.m. in the Bilandic Building's sixth floor hearing room.
Category: Press Releases