Published: Thursday, August 08, 2019 11:33 AM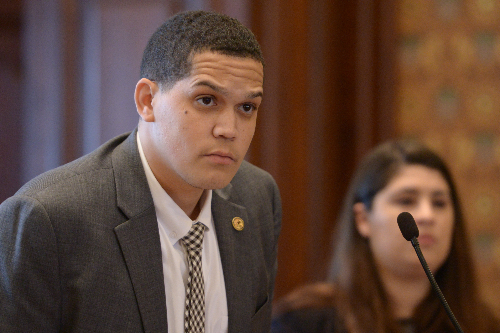 CHICAGO – Over the next few months, The Illinois Department of Revenue will hold meetings of the Property Tax Relief Task Force, of which State Senator Robert Peters (D-Chicago) is a member.
"There are a lot of folks struggling to pay their property taxes," Peters said. "We need to figure out a solution to help ease the burden these families face on a regular basis."
The task force was created when Senate Bill 1932, sponsored by State Senator Andy Manar (D-Bunker Hill), was signed by Gov. JB Pritzker. The task force's first meeting will be held on Monday, Aug. 12 at 2 p.m. in Chicago's Thompson Center.
More information can be found here: https://www2.illinois.gov/rev/research/taxresearch/Pages/Property-Tax-Relief-Task-Force.aspx
Category: Press Releases