Published: Friday, May 31, 2019 10:19 PM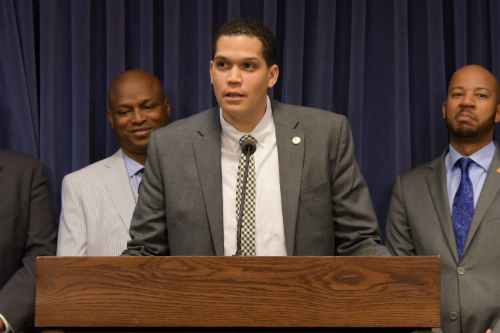 SPRINGFIELD – The Illinois State Senate today approved the Reproductive Health Act, which establishes the fundamental right for individuals in Illinois to make their own decisions regarding reproductive health care.
Following the historic vote, State Senator Robert Peters (D-Chicago) issued the following statement:
"Over the past few weeks, we have seen unprecedented attacks on reproductive health rights from several states across the country. These attacks are targeted and regressive, meant to secure patriarchal power against women, queer folks, and people of color.
"These states are sending a clear message that the health of women, trans men, non-binary people, or anyone whose health relies on the safeguarding of reproductive rights, does not matter to them. I'm proud to have stood with my colleagues in the Senate today to declare that Illinois does not share that belief.
"Reproductive rights are human rights, and so long as I have the power to do so, I will defend reproductive health rights, so that people in this state aren't forced to return to the days of coat hangers in a dark alley. Safe, legal abortions are a fundamental right and I will always protect a person's ability to make that decision themselves.
"Anti-women, anti-LGBTQ+ and anti-choice rhetoric is becoming alarmingly more and more mainstream over recent months. We need to stand up and reject that rhetoric. I did so in the past by signing on as a cosponsor to the Reproductive Health Act and advocating for its passage, I did so today by voting for bill, and I will continue to do so going forward by defending reproductive rights whenever they come under attack for as long as I am able."
Category: Press Releases