Published: Thursday, May 23, 2019 03:03 PM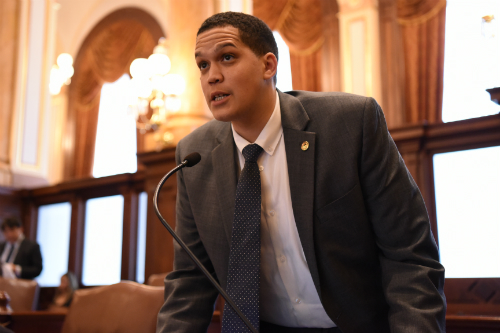 SPRINGFIELD – A bill sponsored by State Senator Robert Peters (D-Chicago) will require school districts to be more transparent about their teacher employment data.
"Class sizes are getting out of control, and that's making it more difficult for teachers to provide students with the quality education they deserve," Peters said. "This is especially prevalent in communities of color, where youth who are already at a systemic disadvantage due to the color of their skin aren't being given the skills they need to thrive in our world at the same rate as their peers."
House Bill 254 requires all school districts, including the Chicago Public Schools, to report their teacher employment data, including student to teacher ratio and number of teachers employed by the districts. Districts would have to submit their reports to the Illinois State Board of Education by Nov. 16, 2020.
"By requiring school districts to post this information, we can provide a bit more transparency in their hiring practices, which will only lead to better conditions in the classroom for both teachers and students alike," Peters said. "This also allows parents to be stronger advocates for their community's schools."
The bill passed through both chambers of the Illinois General Assembly and will be sent to the governor for approval.
Category: Press Releases