Published: Thursday, January 12, 2023 11:10 AM
Senator excited to begin second term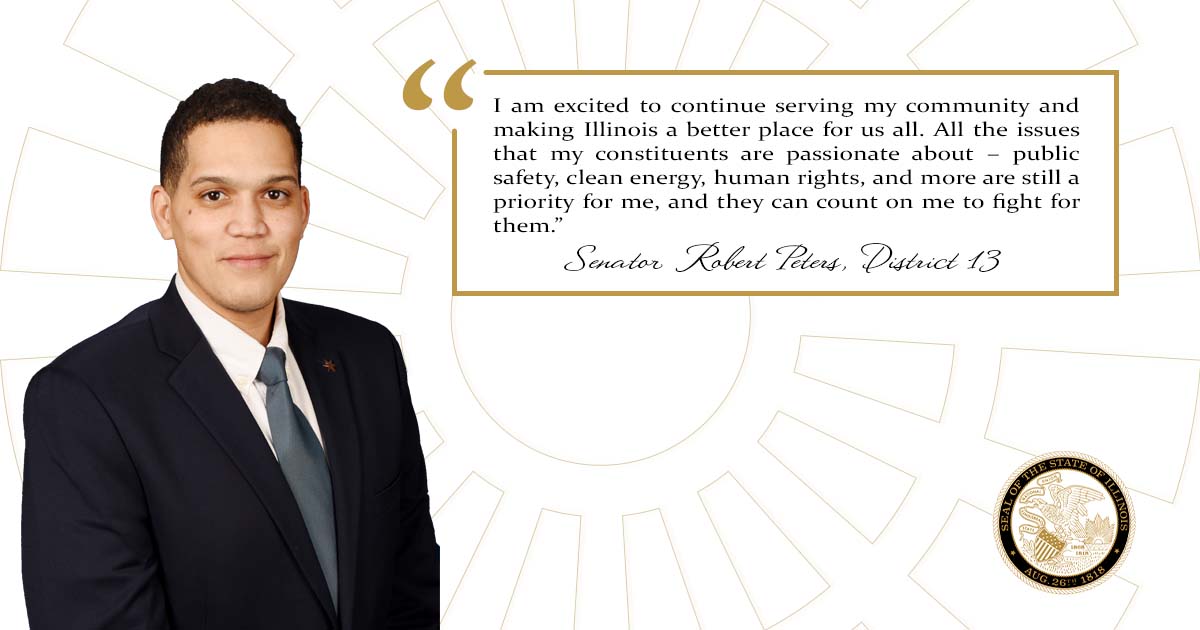 SPRINGFIELD — State Senator Robert Peters was eager to be sworn in Wednesday to represent Illinois' 13th Senate District.
As a former community organizer who overcame immense personal hurdles in his early life, Peters proved to be a fierce legislator in his first few years in the Senate. Peters was one of the top advocates for the monumental criminal justice reform package, known as the SAFE-T Act, which was signed into law in 2021.
Further, he champions the Pretrial Fairness Act, which intends to make Illinois the first state in the nation to eliminate cash bail.
"I am excited to continue serving my community and making Illinois a better place for us all," Peters said. "All the issues that my constituents are passionate about – public safety, clean energy, human rights, and more are still a priority for me, and they can count on me to fight for them."
Peters currently serves as the chair of the Senate Legislative Black Caucus, as well as chair of the Public Safety Committee. He also serves as a member of the Criminal Law, Environment and Conservation, Health, Human Rights, Labor, and Revenue Committees.
Peters looks forward to continuing his advocacy and legislative efforts to reform public safety and better the communities he proudly serves.
For more information on Senator Peters and to contact him, visit his website at www.senatorrobertpeters.com.
Category: Press Releases