Published: Tuesday, March 12, 2019 04:26 PM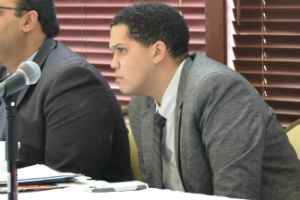 SPRINGFIELD – A new bill sponsored by State Senator Robert Peters (D-Chicago) requires numerous state agencies to provide support services to youth who are aging out of the Department of Children and Family Services care.
"Everyone isn't magically able to take care of themselves once they become too old to fall under DCFS care," Peters said. "The unfortunate reality for a lot of folks who age out of the program is that their struggles continues, and often get worse."
Senate Bill 1808 is an initiative of the Illinois Chapter of the Foster Care Alumna of America. Studies have found that a significant percentage of young people between the ages of 19 and 21 who are former foster children experience homelessness, substance abuse, incarceration and difficulty receiving an education.
The measure requires many state agencies, including DCFS, the Illinois State Board of Education, The Illinois Urban Development Authority, and the Departments of Human Services, Juvenile Justice, Corrections, Healthcare and Family Services, and Human Services to enter into an interagency agreement to provide preventative services to youth who are currently or who soon will be aging out of DCFS care.
The agencies would be required to provide services that include housing support, educational support and employment support.
"Vulnerable youth don't stop being vulnerable when they turn 18," Peters said. "Many still need support, and this bill gives it to them."
The bill passed through the Senate Committee on Human Services by a vote of 8 – 0 with two members voting present. It moves to the full Senate for consideration.
Category: Press Releases