Published: Thursday, September 08, 2022 02:09 PM
NEW! Illinois Works Pre-Apprenticeship Program
What: The State of Illinois is committed to ensuring that all Illinois residents have access to careers in the construction industry and building trades, especially those who have been historically underrepresented. Community-based organizations can apply for grant funding to recruit, prescreen, and provide pre-apprenticeship skills training that help underrepresented populations successfully transition into full apprenticeship programs in construction and building trades.
Potential Applicants: Non-profits, including public colleges or universities.
How Much: $15 million total, grants will range between $200,000 and $550,000. $8m for new programs, $7m for contract extensions.
Deadline: September 27th, 2022.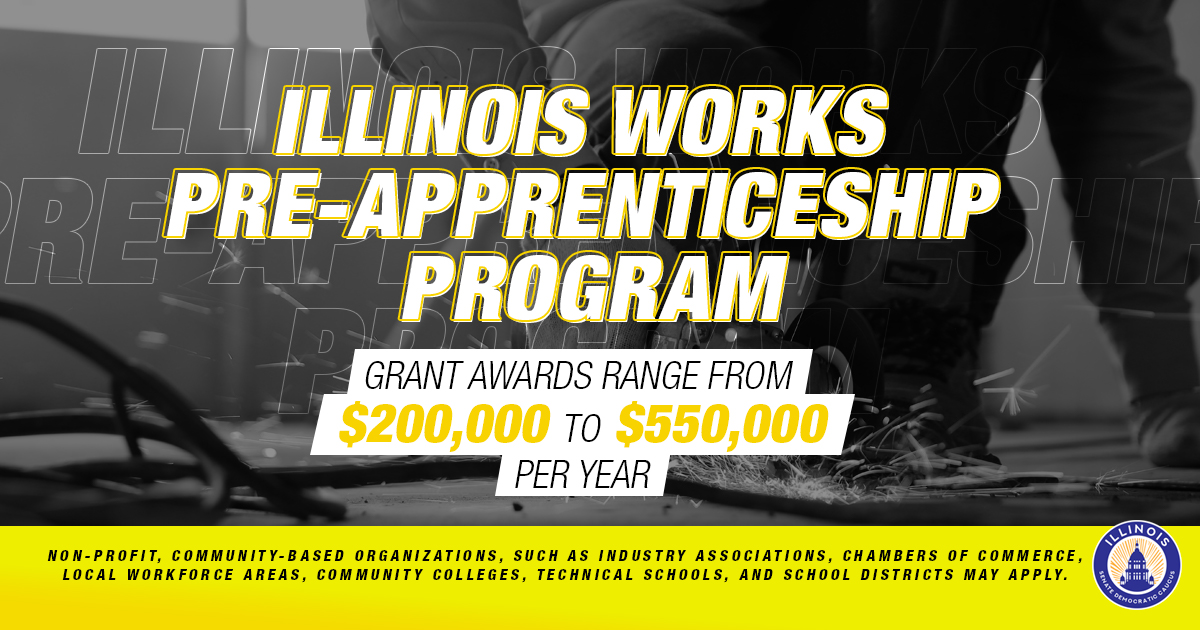 Category: Constituent Resources